A Pawnbroker You Can Trust
Serving Lumberton and Robeson County Since 1998
WHAT YOU CAN EXPECT TO FIND AT PAWN PLUS?
Whether you are looking to pawn, buy, or sell, we provide solid advice and friendly service.
Upload an image of your item, and we will provide you with a ballpark estimate of what we can loan or pay for your item.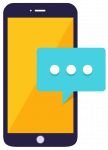 Text your message or a message with photo of an item you are thinking to Pawn and we will reply back yo you ASAP.
"No matter what I pawn I appreciate them because they have never ever sold my merchandise behind my back I appreciate all the guys they're are very professional and nice to me no what I come in there for looking around or asking a question or pawning something they always nice....."
"The best to go for anything love them been with-them for years."